New Patients at Goyke Health Center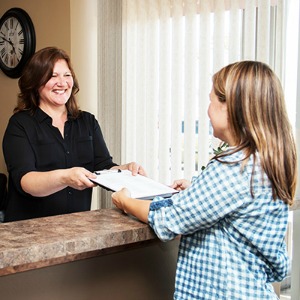 Goyke Health Center is a brand-new facility, beautifully designed and ready to be your home away from home. Our office is a relaxing place with dimmed lights and warm colors. We welcome all members of your family to our tranquil environment.
ONLINE FORMS »

Your First Visit
The paperwork we'll need you to fill out can be found on our website and brought in with you completed. Dedicated time frames are set aside for new patients so that we have plenty of time to address your concerns. You'll meet Dr. Goyke when you arrive and get started immediately on discussing your history and having a thorough examination. A hands-on chiropractic adjustment will be given to you.
Please plan on spending about 60-75 minutes with us for your initial appointment.
Check Out Our New Patient Special
Discover how chiropractic can benefit you! For just $49, you get a consultation, exam and your first adjustment. Take advantage of our convenient hours. We are open until 7 p.m. Mon, Wed, Thu, and Fri. and offer same-day appointments. Open Saturdays by appointment only. Insurance is accepted.
Regular Visits
Depending on your needs, subsequent visits can take 15-45 minutes and usually end up being about a half an hour long.
Dr. Goyke focuses on helping you achieve your goals, whether you seek to get out of pain, correct the source of the problem or maintain your health long term. We'll work with you and leave decisions about continuing care in your hands.
Free and accessible parking can be found directly in front of our office. Schedule your appointment to start living pain-free today!
CONTACT US »

New Patients at Goyke Health Center | (630) 715-1183