Conditions Treated at Goyke Health Center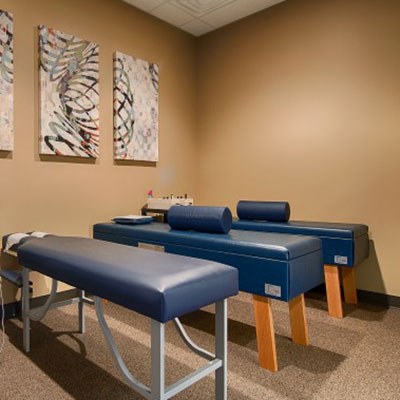 Dr. Goyke has over 2 decades of experience treating patients, and a variety of health conditions. This has provided him with valuable insights for your care. Patients can benefit from our thorough approach to better health using multiple therapies for optimal results.
Here are some of the most common conditions we have success with:
Upper, Mid and Lower Back Pain
Sitting at the computer too long or a sedentary lifestyle can place a great amount of stress on the back. Sciatica, pelvic rotation dysfunction, and other low back-related issues can cause pain that keeps you from being able to perform your daily activities. Postural issues and shoulder pain from excessive use of technology are common. Dr. Goyke is well-versed in treating a variety of back-related issues. He will find the source of your pain, evaluate your needs, and create a plan to get you better.
Headaches & Migraines
Most of us have full daily schedules, with barely a moment to ourselves. As a result, many people are plagued with stress-related headaches. If you sit at a computer all day, your neck alignment is affected. This can provoke tension headaches or trigger a migraine. Whatever the cause of your pain, we can reduce your discomfort, help your body to heal and live pain-free.
Neck Pain
Neck pain can result from injury, disease or positional problems from straining, sleeping in an uncomfortable position, stress, or excessive computer usage. Using a variety of therapies, chiropractic care can correct your alignment.
Fibromyalgia
Widespread pain and debilitating fatigue are often signs of fibromyalgia. Don't let this painful condition take over. We can manage your symptoms by gently restoring spinal function allowing your quality of life to improve.
Stress
In today's world, we are subjected to a variety of factors that can cause stress-related conditions. A stiff, achy upper neck and back area is one of the most common problems we see. It's not just physical either—emotional and mental stress can lead to pain and discomfort as well.
Sciatica
The Sciatic Nerve is the largest nerve in the body running from the pelvis to the sole of your foot. When inflamed, irritated or compressed, it can cause an issue anywhere along its path. Known as sciatica, it can be extremely painful and debilitating. A chiropractic adjustment can correct the problem and relieve your pain.
Numbness and Tingling
Numbness and tingling can occur anywhere in the body but are primarily seen in the extremities. Disease, injuries and medications are some reasons you might experience these symptoms. A thorough evaluation by Dr. Goyke can pinpoint the source of your issue and correct it.
Sports Injuries
As a former competitive bodybuilder who works out regularly, Dr. Goyke understands the unique needs of athletes of all ages. We see several types of injuries in children who participate in gymnastics, baseball, basketball, football and other sports. Our multi-tiered approach to health care can benefit all levels of activity.
Book An Appointment Today
At Goyke Health Center, we're here to help you. With a variety of available therapies, we have solutions for your problems. Contact us to make an appointment today and get the relief you want and deserve.
CONTACT US »

Conditions Treated at Goyke Health Center | (630) 715-1183