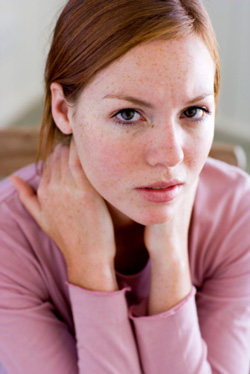 For those with fibromyalgia, the chronic, widespread pain makes simple and complex activities difficult. Trouble sleeping, fatigue, memory problems, and changes in mood often accompany the pain. Unfortunately, an injury, psychological problem, and surgery may trigger the onset of fibromyalgia, asserts the Mayo Clinic. However, treating fibromyalgia is not as simple as treating an injury. Treatment may include medications, alternative medicinal therapies, and lifestyle changes. Yet, medication treatment can pose many different threats, especially to young individuals.
Medication Treatment for Fibromyalgia
Medication treatment focuses on relieving the symptoms of fibromyalgia, explains the Mayo Clinic, which may include the following:
Widespread pain that lasts for at least three months.
Fatigue.
Restless legs syndrome.
Sleep apnea.
Poor cognitive functioning.
Headaches.
Depression.
Abdominal cramping or pain.
As a result, medication treatment may include pain relievers, antidepressants, and anti-seizure drugs. However, each set of drugs comes with some special considerations. For example, pain relieving medications may not be an option if a person suffers from kidney or liver problems. Antidepressants could worsen other mental illnesses and are often dangerous when taken by teens or younger patients. Anti-seizure drugs can cause an array of side effects, which range from infection to vomiting, as explained by RxList. Fortunately, an alternative treatments to dangerous medications exist.
Chiropractic Treatment for Fibromyalgia
Regardless of treatment preferences, a correct diagnosis of fibromyalgia is critical to obtaining a proper alternative treatment. After diagnosis of fibromyalgia, a chiropractor may implement one of several treatment approaches. These approaches, reports the American Chiropractic Association, may include the following:
Working to improve the quality of sleep.
Combining aerobic, strengthening, and flexibility exercises can improve quality of life for fibromyalgia patients.
Cognitive behavioral therapy helps with negative thought processes, which may lead to depression and pain.
Some chiropractic offices may perform acupuncture services to reduce pain signals and sensations.
Each of these alternative treatment approaches have the added benefit of being holistic, safe alternatives to medication treatment. Specifically, chiropractic care is the most common alternative to medication treatment of fibromyalgia. Chiropractic treatment reduces pain levels by increasing the range of motion in the cervical and lumbar joints, which are part of the backbone.
Living with fibromyalgia should not hinder your ability to live a fulfilling, enjoyable life. Regardless of what caused your fibromyalgia, such as auto accident, an injury during sports, or another event, you need to know what treatment options are available. Medication treatment carries many side effects, which may be dangerous. If you want to avoid medication treatment, chiropractic care may be the solution you need. To find out more about how chiropractic care and physiology can improve teenage quality of life, contact Goyke Health Center today.