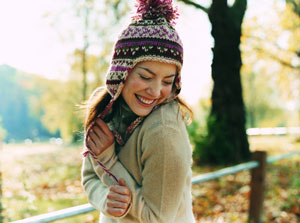 In colder weather, your joint pain tends to only get worse. Luckily, there are several things you can do to improve your joint pain in the winter. You will have to consistently work on these things to make your joint pain better. Follow these tips and figure out what works for you. Try a few and see if you can be pain free this winter.
Layer your clothes and dress warmly
If it is cold outside, reduce the amount of cold air that reaches your achy joints by layering those areas with extra protection. You can also take layers off during the day if you are too hot.
Stay hydrated
Even the slightest amount of dehydration can make you more sensitive to pain. Be sure to remain hydrated all winter and drink water.
Lose weight
Your joint pain can improve as your weight goes down. That is because there is less pressure put on them from your body.
Exercise
Your joint pain will improve when you are more active and working the joints. Also, if it is cold outside, try to come up with a plan to exercise indoors.
Find warm water
Whether you soak in a warm bath or can find a heated swimming pool, use this warm water to your advantage. It can comfort you and sooth your joints. Also, the pool is a great way to exercise for reducing joint pain because less pressure is put on them in this form.
Preheat your car
If you drive early in the morning, be sure to set some time aside to preheat your car before you get in it. This way you are not putting your joints into prolonged cold air.
Stretch in the morning
You may notice that your joints are stiff in the morning. If this is the case, be sure to stretch them out before beginning your activities.
Take Vitamin D
If your Vitamin D levels are low, you may be more sensitive to joint pain. You may not get enough of it from a natural source in the winter so consider a supplement.
Add fish oil to your diet
The omega-3 fatty acids in them can reduce the amount of inflammation in your body which is great for reducing joint pain. Try adding up to 5.2 grams of fish oil in your diet. You can find some capsules at your local store.
Get a massage
In many cases, the pain you are feeling from your joints is caused by muscles around the joint. You can reduce the pain with massages for a specific period of time. Some people say that a one-hour long massage will reduce pain. If you go this route, you will want to try to go this every week for at least 8 weeks.
See a Chiropractor
If this is still not enough, you may find that a chiropractor is a good option. They can determine what any underlying cause may be for your joint pain and treat you accordingly.