Stress Relief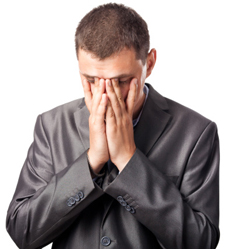 Stress affects each and every one of us, but in very different ways. Stress can affect us not only on an emotional level but also on a physical level. In fact dealing with stress emotionally long enough will eventually affect us on the physical level as well. Evidence of stress related illness is becoming more common. Stress affects children with peer pressure, grades, sports and so on. Adults are affected by their jobs, finances, families, divorce and the list is endless.
Physical stresses can be accidents, over worked, and poor habits such as sitting at a desk all day. The conditions range from backaches to headaches and even hypertension, decreased immune system and increased illness.
Emotional stresses can be from death, struggling marriages, bosses and just everyday life. The affects can be depression, anger, loss of sleep and the feeling of helplessness.
Contact Goyke Health Center in Geneva at (630) 715-1183 to learn more about our treatments for your stress-related issues. If you're a new patient, take advantage of a FREE exam and consultation!

Goyke Health Center | (630) 715-1183