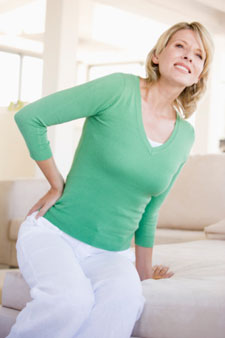 Arthritis is a common musculoskeletal problem that affects millions of adults and children. Although there are many different types of arthritis with varying symptoms, arthritis commonly causes joint pain and stiffness, along with reduced flexibility and mobility.
Trigger Point Therapy & Massage Therapy
A chiropractor can help patients address all of these problems. Patients with arthritis can visit a chiropractor serving Geneva for gentle, personalized chiropractic manipulation. Trigger point therapy and massage therapy can also help relieve musculoskeletal pain, including back, neck, or hip pain caused by arthritis.
Another way a chiropractor can help patients with arthritis is by introducing specialized exercises. These exercises can improve patients' flexibility, range of motion, and overall joint mobility. They may also improve muscle strength and tone, which helps support the affected joints. Arthritis symptoms are often mild at first, yet grow gradually worse.
For best results, arthritis patients are advised to begin working with a chiropractor as soon as possible after being diagnosed.