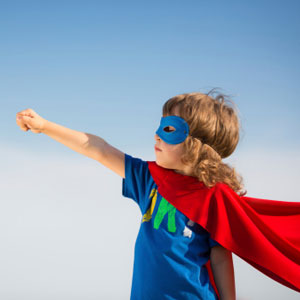 Raising healthier, happier kids begins with a properly functioning nervous system. When children are under regular chiropractic care, they can experience a variety of benefits:
Improved sleep
Stronger immune system
Fewer headaches and ear infections
What Is the Adjustment Like?
Adjusting children takes a lot less effort than adjusting adults. We have been able to successfully help kids, ranging from infants to older children. It's easier to adjust children because we're not dealing with a lot of conditions that have been left there for years versus someone who's coming in their 40s or 50s. If their parents bring them in right away when they're feeling the pain it's not something that gets left untreated and harder to correct at that point.
I've had a lot of kids who have had chiropractic already, so many of them are aware of what's going to happen. Even if they haven't had chiropractic care, they actually like being adjusted. My son will say, "Can I come in the office today?" If he can't get adjusted there, I'll adjust him at home.
One Young Patient's Success Story
We have many children who have experienced healing through chiropractic. One such patient is a middle school-aged athlete who's had chronic migraines since he was about 5 years old. His headaches are diminishing even after a couple of weeks of care. He's ecstatic that, instead of experiencing one or two headaches a day, he's having one every other day.
We look forward to helping your kids experience optimal health and wellness through safe and natural chiropractic care! Contact us today.