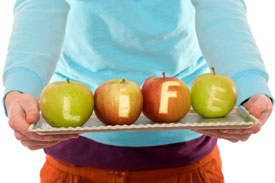 When toxins build up, they wreak havoc on the body. In addition to causing a number of symptoms such as fatigue and insomnia, food cravings and weight gain, and decreased libido, toxic wastes make it difficult to concentrate. This affects your life physically, mentally, and emotionally.
The good news is that Goyke Health Center offers a Standard Process Purification Program that allows you to process foods the way nature intended. Through a menu of whole foods and supplements, your body removes toxins naturally. The list of benefits you receive from the program is impressive!
For example, you'll have an easier time managing your weight and experience better digestion. You'll feel more energetic and think clearly. Your skin will be clearer, your hair shinier, and you'll sleep more soundly. The Standard Process Purification Program also allows you to manage the challenges of natural toxic load in the body better than you did before.
You look and feel great when you don't have toxins building up in your body. You also get the vitamins and nutrients you need to get through the day optimally. To learn more about our purification program, contact Goyke Health Center today. We'll be happy to explain the process in detail to you when you come in for an appointment.
We offer over twenty years of experience and our testimonials attest to the level of service we provide. Our brand new, state-of-the-art facility helps our patients feel comfortable from the moment they step foot into it. We also offer evening and Saturday appointments to accommodate the busiest of schedules.
See for yourself why so many people trust their weight loss and nutritional needs to us. We work hard to set ourselves apart from our chiropractic clinics in the area. Contact us for an appointment. If it's your first time visiting us, we'll offer you a free exam and consultation.