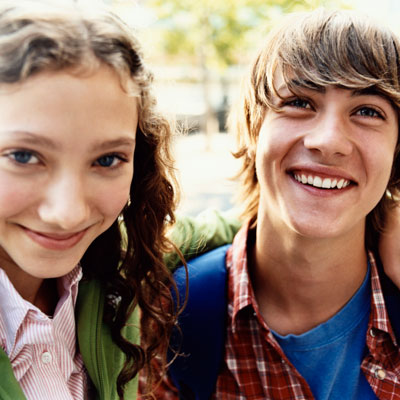 Mask-wearing. Social distancing. Online learning. Time spent away from friends. The past 18 months have been particularly tough on kids. They've had to endure considerable emotional stress due to having altered schedules and other anxiety-producing changes.
Many children also have developed poor posture due to hours and hours spent on their phones, tablets and other digital devices. At Goyke Health Center, we want to help your child flourish—physically, mentally and emotionally—with the help of natural and safe chiropractic care.
Dialing Down the Stress
Chiropractic care is particularly helpful in addressing kids' emotional stress. How? Because the nervous system controls every other system in your body, if stress is present—from toxins, traumas and thoughts—then your body can't function as it needs to. Kids may experience anxiety and depression when stress is present.
By removing that interference through the chiropractic adjustment, we can release some tension, and your child can feel less anxious and stressed, and more at ease.
Correcting Forward Head Posture
As many kids have spent countless hours on their digital devices this summer, it's no surprise that they've developed forward head posture, neck and back pain. Chiropractic care can help correct that posture. Dr. Goyke can provide a postural assessment and tips for kids on how they can enjoy screen time without developing "tech neck."
Lightening Your Child's Load
While choosing a new backpack is one of the most enjoyable parts of getting ready for back to school, toting a heavy backpack each day is no fun. So many children carry around backpacks that are much too heavy for their frames. As a result, kids can have back and neck pain. We can show your child how to properly wear their backpack to reduce strain on the back and shoulders.
Take Advantage of Our New Patient Special
There's no better than now to introduce your child to the benefits of chiropractic care. Our new patient special is just $49, and includes an exam and first adjustment. During the early part of the back-to-school season, we are offering limited Saturday hours.
Call (630) 715-1183 today to schedule!